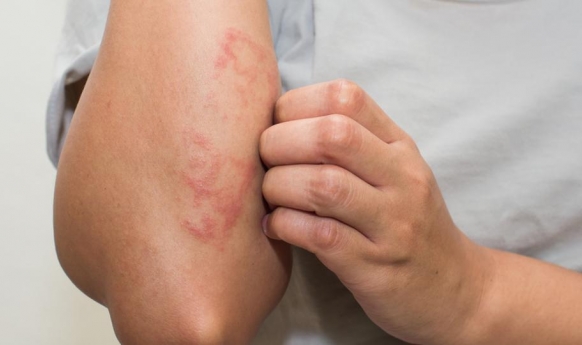 Dermatitis (also known as eczema) is a condition that makes your skin red and itchy. It is often a long-term problem which tends to flare at times and then subside.
Eczematous skin is prone to drying out easily as the skin allows the water to escape and environmental allergens (like those from pollen, dust mites, and food) to enter. The result is dry, itchy, and inflamed patches. Dermatitis can be acute or chronic or both.
Acute eczema is a rapidly evolving red rash which may be blistered or swollen.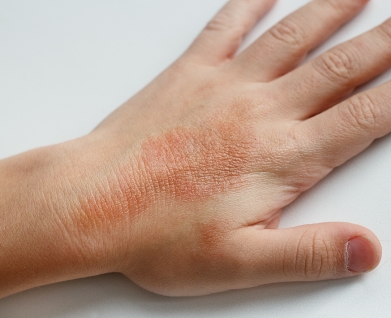 In chronic eczema, the skin is darker than the surrounding skin and thickened. It is usually a longstanding irritable area.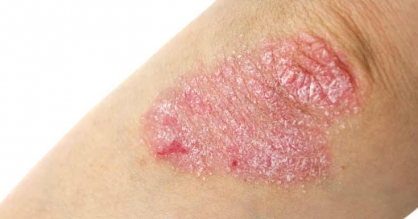 Common types of eczema:

Atopic Eczema is more prevalent in children. There is nearly always a family history of asthma or eczema seen in these kids.
You may get skin rash while handling detergents, solvents and by friction which is known as Irritant Contact Eczema
Allergic contact dermatitis – When your skin comes in contact with certain substances that most people do not react to it may react to form an itchy rash. These substances may include perfume, hair dye, preservatives etc.
Seborrhoeic Dermatitis and Dandruff are due to yeast that lives on the scalp, face, and chest. Scalp becomes scaly, red and itchy.
Here's what you can do to manage eczema better-
Manage eczema effectively
Prefer wearing cotton clothes
Replace your standard soap with a soap-free cleanser

Use emollients

 (products used to soften skin) liberally and often after bathing and when your skin is itchy

Always prefer non-perfumed products
Dermatitis is often a long-term problem. When you notice your skin getting dry, moisturize your skin and avoid the use of soap. If the itchy rash returns, use moisturizer liberally and include Omega 3 supplements. If it fails to improve within two weeks, see a doctor for further advice.
Treat eczema from the root!
An important aspect of eczema treatment is to identify and tackle any contributing factors. 
Homeopathy effectively treats eczema by improving the immune mechanism which gives rise to increasingly prolonged remissions in the symptoms. 
The medication works to reduce the skin inflammation and control itching. The flare-ups can nearly always be minimised and sometimes prevented using homeopathy medicines. 
The homeopathic remedy Graphites, for instance, is useful in thick oozing eczema; Hepar sulphur is likewise effective in dermatitis with pus formation.